For dogs who like to party
Our social walks are a fabulous way to break up your dogs day, providing lots of fun, engagement and interaction with other good natured companions. Not only will your dog benefit from the extra exercise, you'll also see an improvement in your dogs recall, manners and social skills.
When selecting for our social groups we work carefully to match the dogs in each group, keeping our social groups to a suitable size depending on the age, breed, size and personality of each dog. We spend an hour in the park (please allow extra time for travel to and from the park).
you dog can build lifelong friendships with us
PLAYGROUP PRICE LIST
five days a week – $30 per walk
regular booking – $32 per walk
casual booking – $34 per walk
*discounts apply for multi-dog households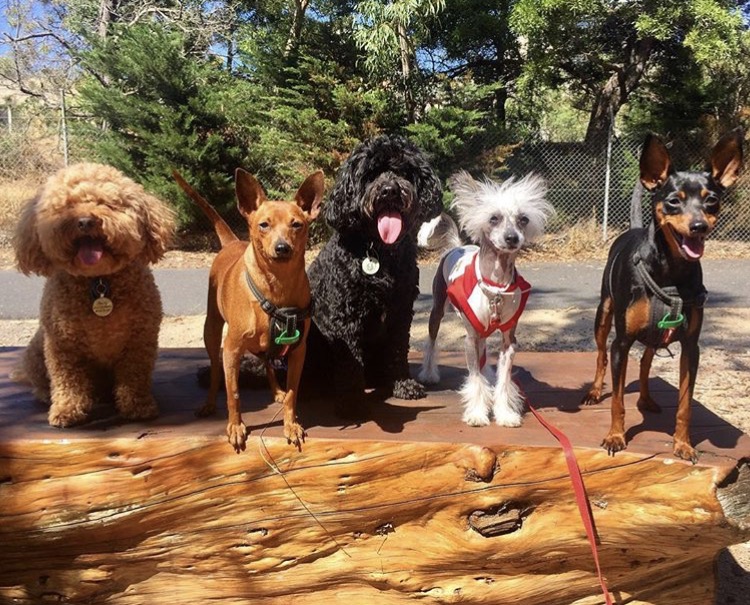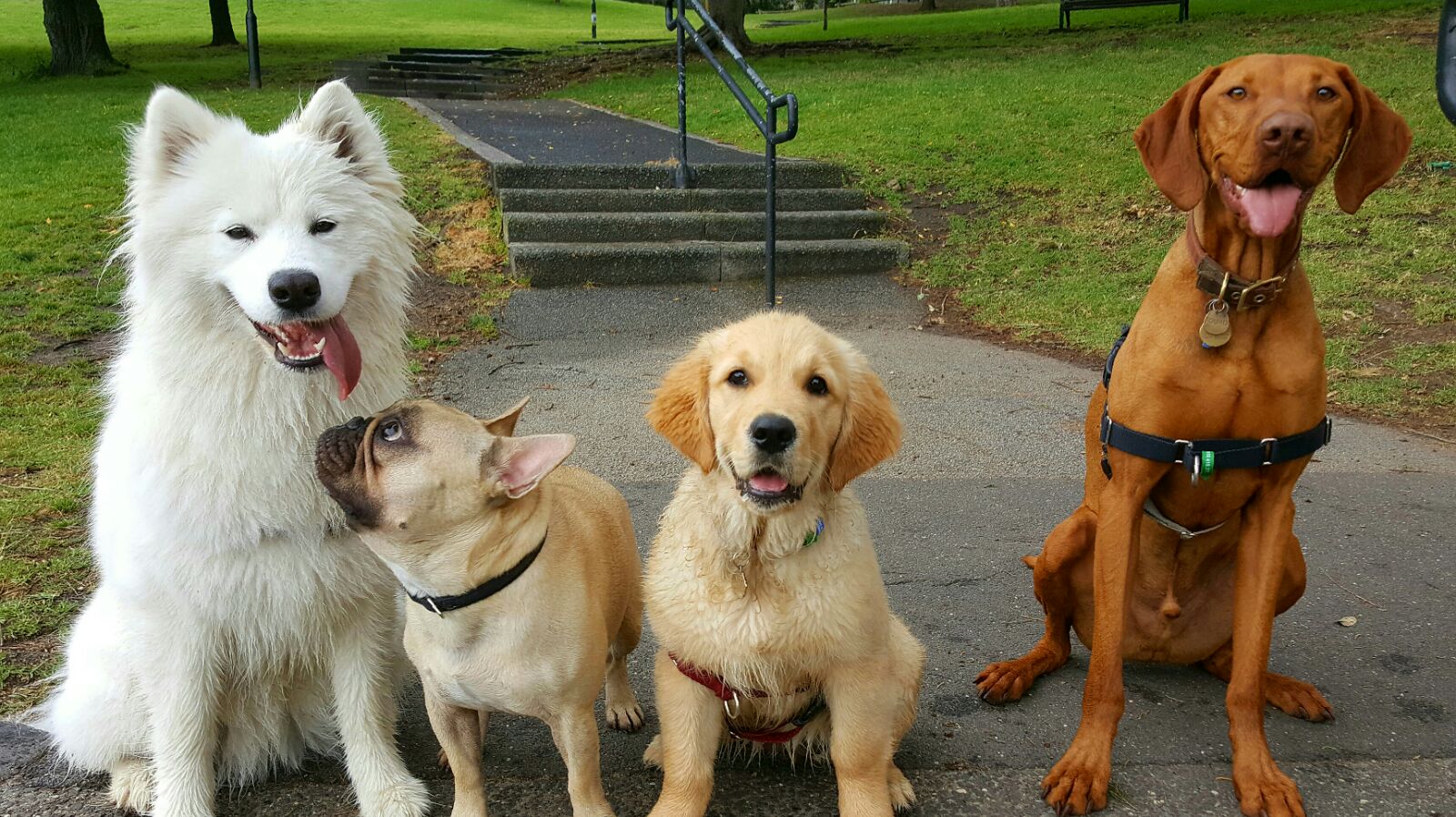 The prerequisite for our social groups is a reliable recall or enough motivation, responsiveness and confidence for us to train a reliable recall. We expect that you will see a gradual improvement in your dog's recall, manners and social skills as this will be practised and maintained during our walks.
If a new dog wants to join a group we introduce them at their own pace, depending on their confidence levels.
We are honest about each dog's behaviour and have excellent attention to detail when it comes to reading canine signals and body language. We can also help you with behaviour modification if required.
Our main focus, besides safety, is for our dogs to be happy and relaxed within their group.